The air is getting warmer, the grass is getting greener, and flowers are blooming. It can only mean one thing…summer is upon us.  If you're a parent, you know that means the kids will be on a long break soon. It's important to make sure they have activities that keep them active and not cooped up in the house. You want your kids to have fun, but also be involved in an activity where they're engaged and still learning new skills.
A great option for this is tennis. It gets kids moving and helps them learn. Playing tennis has a number of benefits, including improving coordination and flexibility and teaching tactical thinking skills. Plus, learning to play tennis is a life-long activity your kids may very well learn to love and take into adulthood.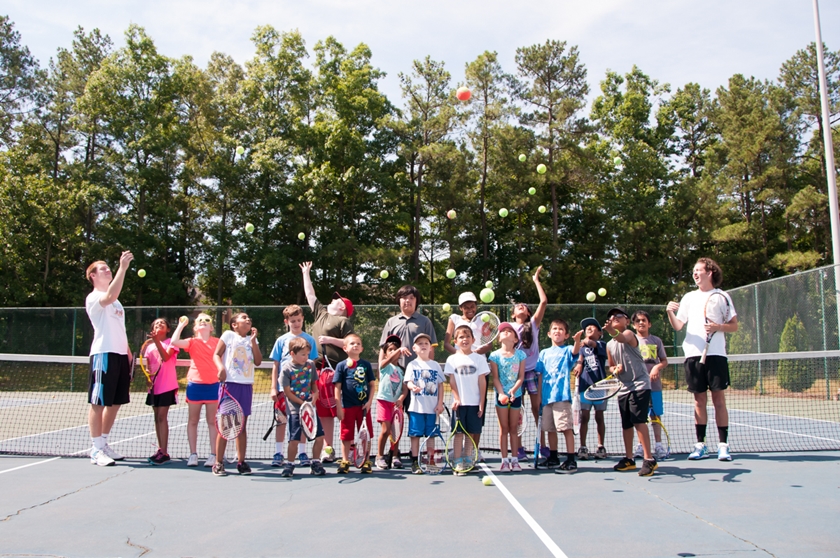 RDU Tennis offers tennis camps and clinics at more than 30 locations all over North Carolina. We provide an environment that's fun and encouraging for kids of all ages and skill-levels to learn the game of tennis and feel better about themselves. Our camps and clinics are focused on teaching basic tennis skills and having fun as opposed to competition. Our participants range in skill level from beginner to intermediate, and our coaches will base the clinics on the skill level of our participants.
RDU Tennis is open to the public, but we like to keep our classes small to give more personal, individualized attention. You get the private club service without the private club prices. Our summer camps run four or five days during the week. They include snack breaks and recreational swimming at many of the locations for your kids to cool off and have even more fun after a day of learning new tennis skills.
By the way, RDU Tennis is not just for kids. We offer adult clinics for players of all skill levels to develop their abilities and have a lot of fun.
With more than 30 locations throughout the state, chances are we offer clinics and camps in your area. Visitrdutennis.net/dev for locations and information on how to sign up.
Also, new this year, RDU Tennis is excited to partner up in 2014 with Davis Lake Club in North Charlotte, Brunswick Co Parks and Recreation, Cameronwood Swim and Racquet Club in South Charlotte, and Olive Chapel Club in Apex.